RTX Concepts
Rooster Teeth came to FreemanXP seeking an RFP regarding brand identity for the 2017 RTX event. Basically, it's a big conference and expo a la Comic-Con but specifically for Rooster Teeth Fans. We came up with four concepts. The RFP presentation is below.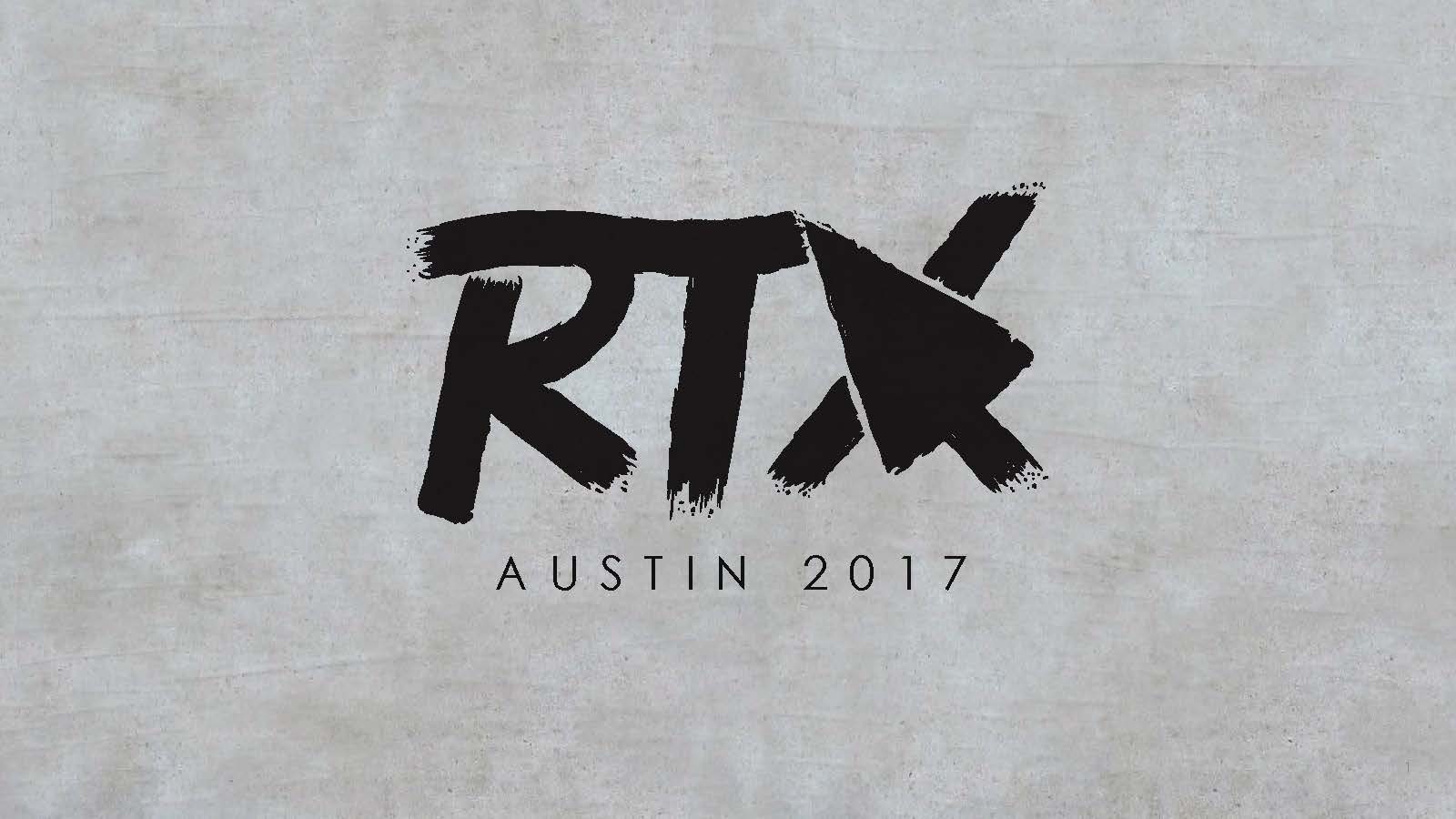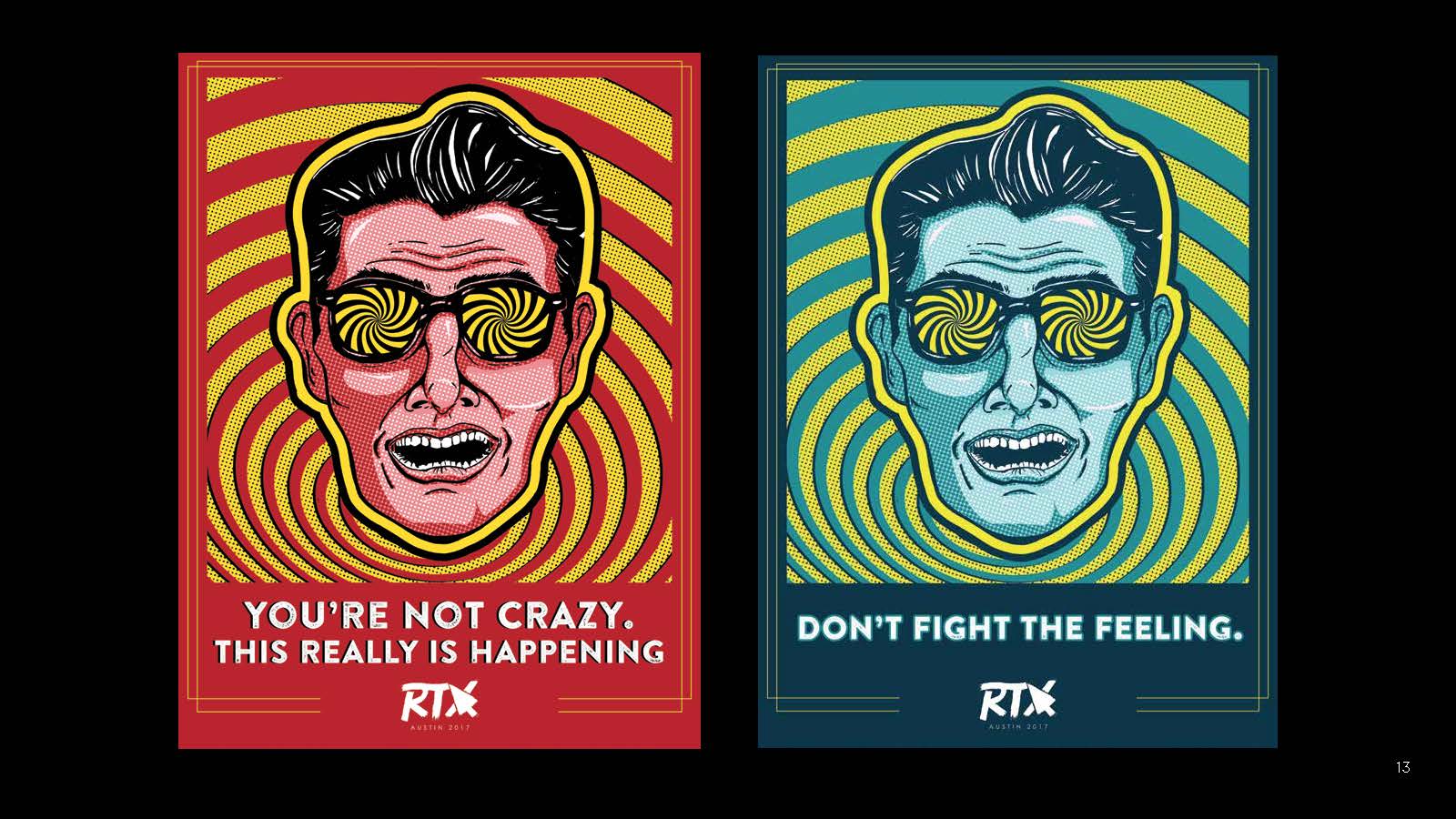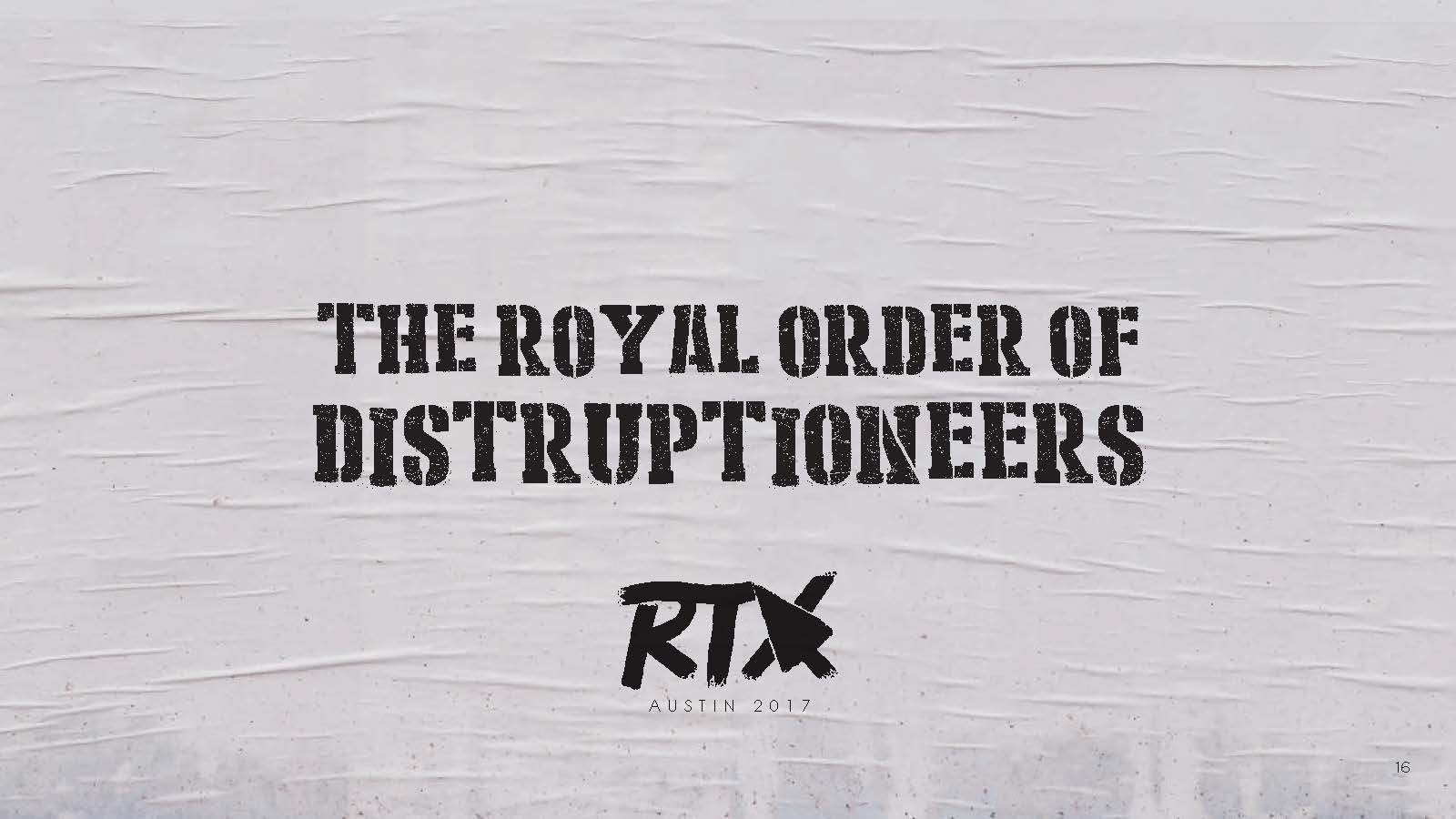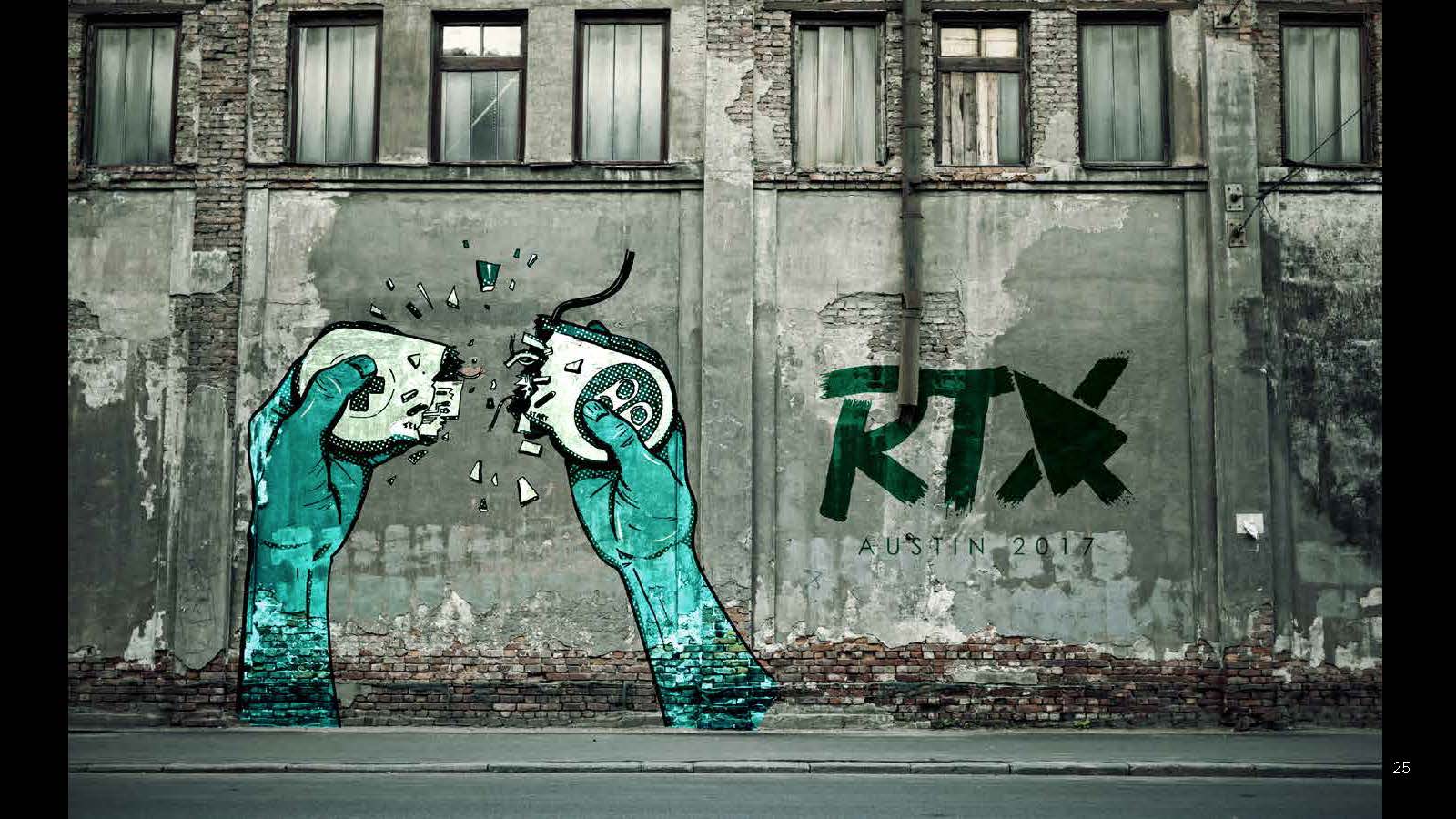 The Initial Presentation
It may go without saying that this presentation came with a salesperson, but you get the idea. We knew that Rooster Teeth wanted to build something gritty and "edgy." I think we did a pretty good job of that.
Selected Concept
They ultimately chose the second concept, "Agents of Chaos." We created a series of posters based on their show hosts, characters, and brand imagery.